It's commonly known that engaging in exercise is a vital aspect of maintaining good health throughout our lifespan. Yet, even though we know it's good for us, so many of us struggle to make exercise a regular part of our routine. One common reason for this is that, for many, exercise is viewed as a chore (something we have to do) rather than an enjoyable activity (something we get to do). Through this frame, fitness becomes just another self-imposed obligation on our ever-growing to-do list.
Do this one thing, and exercise becomes a lot easier.
So, what's the secret ingredient to creating healthy habits? A growing body of research has shown that when we find ways to incorporate fun into the way we exercise, this practice can greatly increase the likelihood of making physical activity a sustainable habit. The best part, making exercise fun doesn't take a lot of effort.
A great place to start is to find ways to exercise that aligns with your personal tastes and interests. Choosing an exercise regimen that is enjoyable can remove the burden of it feeling like an obligation. Additionally, involving friends or family members in the activity can provide social support and make it more enjoyable. If that proves difficult, find a class full of fun people that are enjoyable to be around.
Play by your own rules.
Another way to make exercise fun is to set achievable goals. Throw out the "fitspo" and create meaningful milestones that invite in the opportunity for you to celebrate small victories. This can provide you with a continual sense of accomplishment, creating sustainable motivation to continue exercising. For example, training for a 5K race – YouFit Gyms has a guide to get you started – or being part of a recreational league can give you a purpose to exercise and make it more enjoyable.
Change things up.
If you are someone who gets bored easily, it's important to incorporate some variety into your routine to keep exercise fun. It's not hard to burn out from something that's become too routine, so mixing up the way you exercise, as well as playing with different levels of effort (e.g., low intensity, high intensity), can keep things interesting and prevent boredom.
For the tech-minded, exercise can also be made fun by incorporating wearables. These gadgets provide real-time feedback and progress tracking, making exercise more engaging and interactive.
It's also important to remember that making exercise fun doesn't necessarily mean it has to be intense or vigorous. Wellness activities that promote calm, like taking a yoga class, can provide a sense of enjoyment for those of us that find our fun in low-arousal activities.
Bring the fun back to fitness.
Making exercise fun is an essential aspect of turning physical activity into a sustainable healthy habit. By finding an activity you truly enjoy, setting achievable goals, incorporating variety, and utilizing technology (if you find tech fun), exercise can be transformed from feeling like a chore to an enjoyable and beneficial part of your routine. And, again, remember that exercise does not have to be intense or vigorous to provide physical and mental health benefits. Find an entry point that works for you.
So, next time you're thinking about skipping your exercise routine, try to find a way to make it fun and see if it changes your perspective and use it to create long lasting healthy habits.
Enter to Win a Copy of Dr. Mike Rucker's The Fun Habit!
YouFit is Bringing the Fun Back to Fitness! Join the FUN for FREE!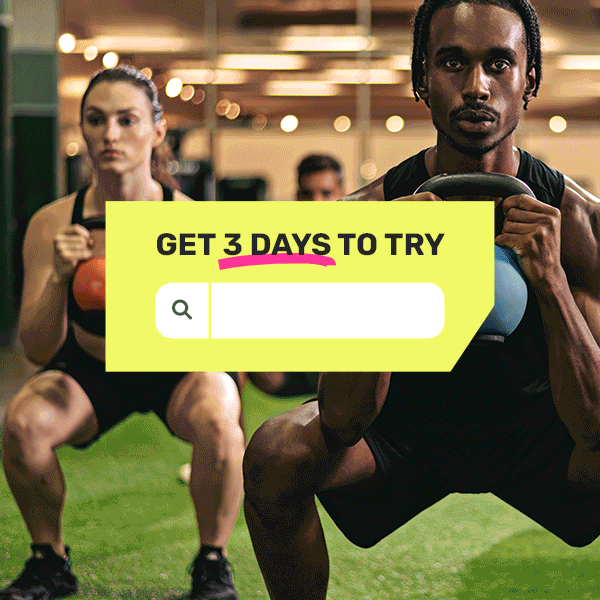 ---
About the Author
Dr. Mike Rucker is an organizational psychologist, behavioral scientist, and charter member of the International Positive Psychology Association. He has been academically published in publications like the International Journal of Workplace Health Management. His ideas about fun and health have been featured in The Wall Street Journal, Washington Post, Fast Company, Psychology Today, Time, Vox, Thrive Global, Mindful, mindbodygreen, and more. He is currently supporting the launch of his new book The Fun Habit, which is available now wherever you enjoy purchasing books.